Over the last 60+ years, the VSO family has worked in over 90 countries with more than 80,000 volunteers, supporting over 50 million people. Our ambition is to reach that same number in the next ten years.
For over sixty years, we have fought poverty by bringing together people and organisations from a whole range of backgrounds to deliver long-term and sustainable change. Partnerships are central to creating this. For us at VSO, partnerships help us become more innovative in delivering our mission.
Together with partners, we work on programme development and delivery, research, fundraising and influencing decision-makers. We work with:
500+ local organisations in 23 countries;
governments at all levels;
funders, academic institutions and advocacy platforms;
corporate partners.
Our experience shows us that by working together, we can change the world for the better. 
Who we work with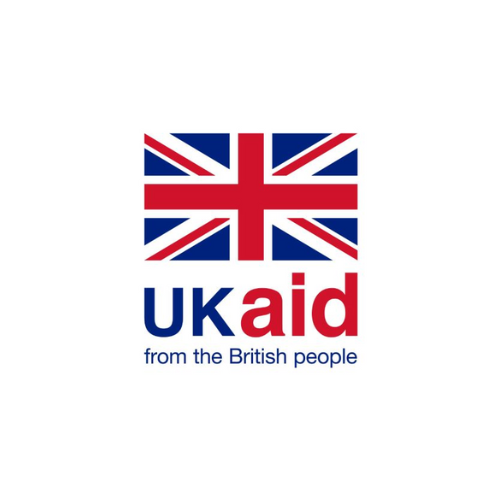 VSO International's headline partner is the Foreign, Commonwealth and Development office (FCDO). UK Aid is a long-standing partner of VSO. 
We also work with respected funders, academic institutions and advocacy platforms to create change.
Our work with the private sector allows us to share our global networks and expertise with some of the best-known organisations in the world.
Working with VSO
Our partners value our extensive networks and expertise in working through volunteers to achieve sustainable development outcomes. 
Irish Aid values very much its partnership with VSO on the Pilot Programme on Volunteering. The VSO volunteers are working strenuously in Karamoja, the most disadvantaged sub-region in Uganda, to improve education access and quality. In a hard-to-reach location, the VSO programme is achieving strong outcomes towards more sustainable development.

Frank Kirwan

IrishAid
To us, VSO is not just a partner but rather an enabler that places its partners first. The VSO team offered the needed technical and professional assistance in making sure we collectively succeed to not only end Ebola, but most importantly, changing attitudes, culture and practices for improved health outcomes. What could we have done without partners like VSO in desperate health emergencies like what we experienced in Sierra Leone?

Musa Ansumana Soko

CEO of Water, Sanitation and Hygiene Network (WASH-Net), Sierra Leone
A strength of VSO is the flexibility in terms of planning, developing a project from the beginning, including everyone, consulting together… this means that there is flexibility in implementation and decisions… there is real partnership with VSO and this leads to better outcomes.

Tanzanian Ministry of Education and Vocational Training
Through working closely with VSO, we support our members with an interest in volunteering as a valuable part of their professional development. Through volunteering with VSO, RCN members have invested in their own continuous professional development, while supporting nurses in less developed countries to strengthen their own health systems for the long-term.

Ilona Johnston

Royal College of Nursing
The NASUWT has a real commitment to the professional development of teachers and to supporting the activities of those working to sustain and enhance educational provision in developing countries. The Union is therefore proud of its longstanding relationship with VSO, an organisation that makes a valuable contribution to both these important goals as a result of its work to give teachers and school leaders a chance to share their skills and expertise in many different countries. Through the placements that VSO is able to arrange, schools and staff in developing countries and in the UK gain genuine and lasting benefits.

Chris Keates

General Secretary, NASUWT
Related links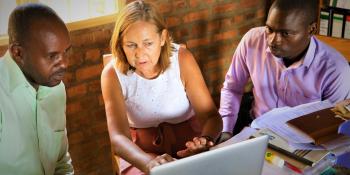 The private sector has huge potential to lift vast numbers of people out of poverty. Through private sector engagement, we share our respective resources, networks and expertise to deliver positive results.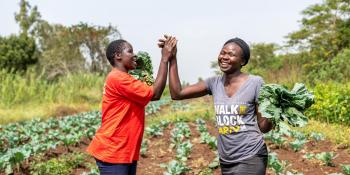 At VSO, we know that people in developing countries have the power, courage and desire to help themselves. That's why we use a volunteering for development approach that puts the most marginalised people first, to build a more equitable society.