Structure and governance of VSO Ireland
VSO is governed by VSO Ireland's Board of Directors. They set the direction and purpose of the charity and ensure alignment with VSO International. We are committed to best practice in our governance and transparency.
Structure
VSO Ireland is constituted as an independent entity. It is a company limited by guarantee registered in Ireland and an Irish registered charity (Charity Number CHY 15048). VSO Ireland is a subsidiary of Voluntary Service Overseas, an international development organisation, registered in England and Wales (Registered charity 313757).
VSO Ireland's governing document is the VSO Ireland Constitution. The Constitution provides that its charitable purpose is to advance education and to aid in the relief of poverty in any part of the world and for this purpose to;
Send volunteers to other countries to share and develop their skills and understanding and to share their experience with others on return.
Educate the public concerning the nature, causes, and effects of poverty and limited education in other countries, to conduct and pursue research concerning these matters and to publish or otherwise make the results of such research available to the public.
Governance
The governing body for VSO Ireland is the Board of Directors. The Board of VSO Ireland has three directors - Geoff Skingsley, Siobhan Cahalan and Aidan Barry. Siobhan and Aidan are both Irish citizens.
Directors are non-executive, serve on a voluntary basis and receive no remuneration for services. Directors take part in an induction programme. The Board of Directors is legally responsible for the governance of and oversight of activities of VSO Ireland. VSO Ireland abides by the Code of Practice for Good Governance for the Community, Voluntary and Charity Organisations in Ireland.
Aidan Barry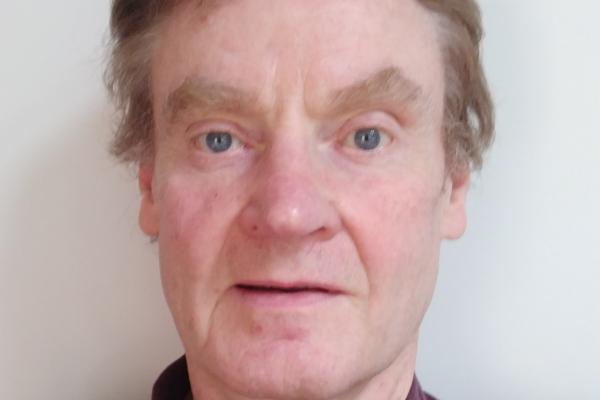 Aidan Barry, was appointed to the Board of VSO Ireland in December 2022. He has been married to Ann for the past 42 years. They have two adult children and two grandchildren. He spent most of his professional career as Chief Executive Officer of the South Western Regional Fisheries Board which he managed from 1988 to 2010.
Previous to that he was a civil servant in the Departments of the Marine, Finance and Agriculture. He has extensive experience in environmental, community and voluntary sector organisation. He has served on a range of national think tanks, policy formulation bodies, legislative reviews and task forces.
He served as a member of the Operational Committee of the South West of Ireland Regional Authority. He was an independent director for many years of the Tralee Bay Oyster society. From 2013 to 2019 he was a director and also Secretary of Work Start West Cork Ltd a company which delivers the Employability service to those with varying abilities and disabilities within that region.
He was appointed by the Minister of Finance as a Director of Social Finance Foundation in 2015. It provides loan finance to community organisations and social enterprises. Its subsidiary Microfinance Ireland provides loan finance to businesses who are unable to source it from mainstream lenders. He served as Chairman from 2018 until 2021.
Aidan and a group of his friends set up Makegood.ie in 2016. This pressure group advocated for a restoration of Ireland's Official Development Assistance that had been cut during the financial crisis.
Aidan currently serves as secretary of his local branch of the active retirement association network. The role includes organising activities that are body and mind enhancing, educational, novel, and fun. What could be more enjoyable than that!
He is a graduate of University College Dublin in Agricultural Science and has a Masters in Philosophy from University College Cork.
Siobhán Cahalan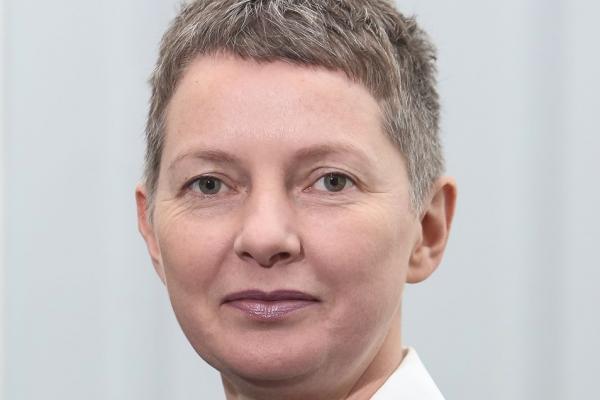 Siobhán Cahalan serves as Governance Trustee on the Board of VSO Ireland. As founder and CEO of Wisdom and Vision Ltd. she supports Boards, CEO's and senior leaders to lead in line with good governance and to enhance their confidence empowering them to develop themselves and their organisations.
As well as drawing on several years of global leadership experience and education, she contributes to the success of the Board through using executive coaching skills such as active listening, a constructive diplomatic questioning style, a high level of emotional intelligence and a curiosity to get to the core of organisational nuances which support independent thinking, appropriate orientation and objectivity.
Geoff Skingsley
Geoff is a Non-Executive Board Member of Médecins Sans Frontières Foundation. He is on the Global Leadership Council of the Said Business School in Oxford, UK; and a member of the CBI's London Council.
---
VSO Ireland is compliant with the Dochas Code of Conduct on Images and Messages, a signatory of the Comhlimh Code of Good Practice for Volunteer Sending Agencies, and provides training on the appropriate use of images and messages to outgoing volunteers. VSO Ireland is compliant with the Irish Charity Tax Reform Group's Guiding Principles for Fundraising and adheres to the Data Protection Act 2018 and GDPR requirements. VSO Ireland prepares and presents its Financial Statement using the latest Charities SORP 2019 and is in line with the new Companies Act 2014. VSO Ireland is fully compliant with the CRA regulations and reporting requirements.
To fulfil its obligations, the board of VSO Ireland generally meets three times a year. The Board approves an annual budget, work plan and risk register, and is informed on progress against these plans by regular executive report. The Board of VSO Ireland provides reports on progress to VSO's International Board, and on how this progress contributes to the overall plan for VSO. VSO Ireland holds an Annual General Meeting each year which approves and authorises the statutory accounts and other statutory reports for VSO Ireland.
Trust and transparency
Our Safeguarding and Child Protection Policy which outlines our commitment to ensuring that people who work with our organisation are free from abuse or exploitation.
Our Global Preventing Criminal Practices Policy which outlines our commitment to maintaining the highest standards of openness, integrity, and accountability, and to eliminate any criminal activity, such as bribery, fraud, theft, and modem slavery.
Our Global Whistleblowing Policy which requires all VSO people to report any wrongdoing or suspected wrong-doing and set the different ways it can be done including through VSO's whistleblowing email address where people can report their concerns anonymously. Any concern raised is investigate by VSO Internal Audit team.
Our Global Procurement Policy which requires all staff and volunteers to follow the procurement principles of fairness, transparency, ethical behaviour, compliance and ensuring value for money.
Our Code of Good Practice which sets out the standards and expectations of employees' and volunteers' behaviour.
Our Data protection policy to follow EU and other applicable laws on data protection and privacy.