Our vision: A fair world for everyone
Our purpose is to unlock lasting change for people living in some of the world's poorest and most fragile regions. That is why VSO Ireland supports education, health, and livelihoods experts around the world.
Our values
Collaboration
Empower poor and marginalised people to take charge of their own development.
Share skills and knowledge to create long lasting, sustainable change.
Build collaborative partnerships that promote innovation, growth and impact.
Knowledge
Lead volunteering for development, setting the standard for ourselves and others.
Use evidence and insight to guide our actions.
Recruit the right people and work where we have the greatest impact.
Inclusion
Stand beside and advocate for those who have been denied choice and opportunity.
Promote diversity and equality throughout our work.
Encourage different, inquisitive perspectives.
Integrity
Commit to safeguarding and take a zero-tolerance approach to abuse and harm.
Treat others with respect, as equals.
Be open, transparent and accountable in everything we do.
Our strategy: Together we are Changemakers
Our ambition remains to bring lasting and positive change in the lives of our primary actors and make a significant contribution towards achieving the SDGs using the transformational power of volunteering.
Our principles: People First
Reflective in our practice​
We are aware of ourselves, the impact we have on others and the social and cultural context in which we operate. We continuously learn to improve our own practice and encourage others to do the same.​
People-centred​
Primary actors are at the heart of everything we do. We dismantle all forms of bias that result from the advantages and disadvantages given by our society and culture to certain groups of people and not to others.​
Evidence-based​
In everything that we do, we base our decisions on research and evidence. We remain conscious that our bias and prejudice may influence our evidencing.​
Accountable
We are each accountable for the decisions we make, what we say, how we act and how we make others feel.
Our three core approaches:
Social inclusion and gender
Millions of people face discrimination because of their gender, age, disability, cultural background, sexual orientation. VSO aims to dismantle the causes behind exclusion in all its forms. 
Resilience
Disasters, disease outbreaks and other shocks and stresses can have a devastating effect on communities. Those  are already vulnerable are most at risk. Our goal is to help communities and societies prepare and adapt to disasters, as well as reducing their vulnerability to shocks and stresses.
Social accountability
Many people around the world are denied their basic rights. Corruption, fear, and unequal power dynamics stop people from speaking up and demanding what they are entitled to. VSO works to support people exercising their voice, no matter who they are or where they are from. We also help authorities respond to the needs of people they are there to serve. 
Working together
At VSO, we believe progress is only possible when we work together.
Partnerships lie at the root of all the positive transformation that we create. Together, we work on programme development and delivery, research, advocacy, and fundraising.
Related links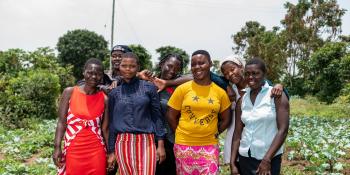 This year, many of the global COVID-19 pandemic restrictions were gradually lifted. For countries and communities already facing considerable challenges, there is a huge job to be done to make up lost ground in health, education, and livelihoods.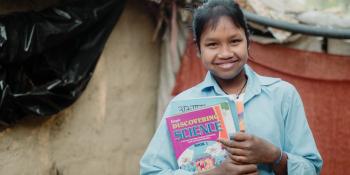 VSO Ireland is a proud Irish charity working through volunteers to fight inequality, provide education and develop local communities overseas.