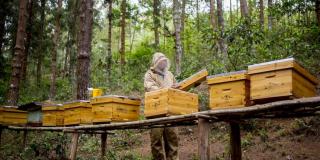 Tanzania is home to a vast array of minerals and natural resources. Gold in particular accounts for more than two-thirds of the country's exports. Despite this, many women and young people are often excluded and are unable to profit from the extractive industries.
The extractive industries are also a direct contributor to carbon emissions and other climate change impacts and have been associated with health hazards. In such an environment, finding more eco-friendly alternative sources of income can make such a big difference.
Women left behind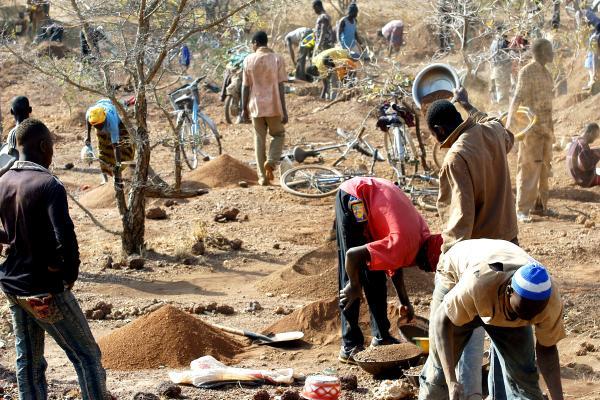 Merry, 55, is married with three children. She lives in Geita, a resource-rich area in northwestern Tanzania. Despite the region having an abundance of gold, diamonds, coal, iron ore, nickel and other metals, poverty remains rampant.
In Merry's community, some people engage in extractive activities while others work in tailoring, local restaurants, and subsistence farming. Merry is a tailor who makes school uniforms and clothes for men and women.
Women like Merry face many challenges. They find it difficult to make enough money to support their families. This is because isn't easy for them to find decent employment in the mining industry, which is the biggest job provider in the area. In large-scale mining companies, employers often require highly skilled workers like geologists and machine operators. Unfortunately, many women are unable to qualify for these positions, which makes the mining sector very male dominated.
Traditional gender roles and discriminatory attitudes also continue to plague women. According to Merry:
In some local small-scale mining sites, women are still considered a bad omen owing to a myth that they make gold disappear, especially during their menstrual period. Women are also mostly viewed as primary caretakers of their households."
The dark side of mining
Despite the extractive industries contributing to the socio-economic development of Tanzania, many mining companies have been criticised for their complicity in human rights abuses and child labour.
Furthermore, the use of hazardous materials in mining causes adverse health effects.
"People in my community are getting ill because of mercury contamination. Sometimes, children die because they fall into the abandoned open pits that are created by small-scale miners when they clear trees in search of gold. Some men even abandon their families in favour of gold hunting," explains Merry.
The extractive industries also have detrimental effects on the environment, with toxic chemicals polluting rivers, lakes, and other water bodies. Meanwhile, deforestation is on the rise as people clear trees to engage in mining activities. In fact, mining affects up to one third of global forest ecosystems.
A buzzier alternative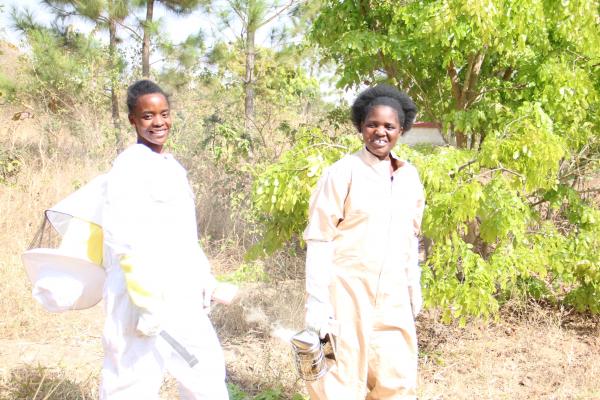 But now, thanks to VSO, there are other more environmentally friendly income-generating activities these women can take part in, including beekeeping.
Working together, VSO volunteers Emeka Enwe from Finland, and Dotto Joseph, from Tanzania have trained women like Merry in beekeeping management. Women have learnt how to modernise beehives and make boxes. They've also been taught how to feed and protect bees and about honey harvesting.
Thanks to your support, Merry now takes part in beekeeping once a week and has seen many benefits.
"Honey is a profitable business and easy to operate. It's also better for the environment, as it encourages tree planting as opposed to chopping them down. This, in turn, will help to restore the destroyed vegetation and encourage the community to adopt more climate-smart methods," explains Merry.
Young people excluded
However, it's not just women in the community who are being affected by the mining industries. Young people are also experiencing difficulties.
Monica is a young person in her 20s who also lives in the Geita region. Although she was able to get an education growing up, she struggled to pay for school fees, uniforms, stationery, and food. Monica is an unregistered broker who works in the mining industry. She buys gravel stones with gold contents and sells them to gold dealers for processing.
Many young people believe that the mining industry is their only economic prospect. Although some youth like Monica have managed to gain an income from the gold industry, they're often poorly paid. Monica explains how most young people who work in the mines come from areas outside of the community. This is because young people drop out of school and so don't have a formal education. This means there's a lack of technical skills to meet the needs of the employment market.
Monica mentions some of the other challenges the mining industry brings, "There are rifts in the community because of land disputes that arise when new minerals are discovered in the area. Natural riverbanks have also dried up due to the destruction of forests," says Monica.
The work is also physically taxing with people like Monica working long hours in often challenging conditions.
An alternative livelihood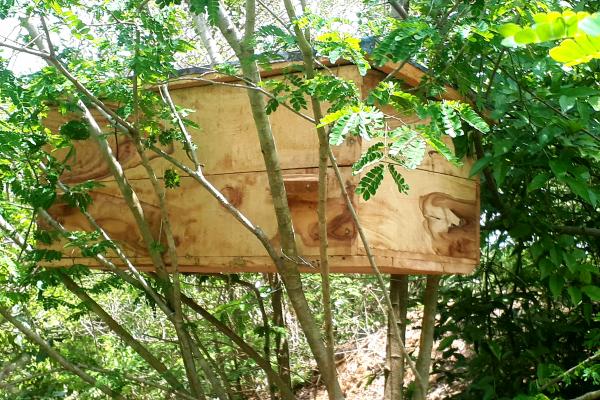 Today, powered by your support, VSO volunteers like Dotto are helping to guide these young people so they can unlock their full potential.
"We involve young people at all stages of the project, which means the most left-behind youth are in the driving seat to lead their own development in the way they want. We, as volunteers, help empower them to do this," Dotto explains.
Dotto identified other economic opportunities with the young people in the area, and many expressed an interest in beekeeping.
"It wasn't easy to quit mining practices, most of us only relied on gold. But now we can see so many opportunities, and ones that are sustainable and decent. Beekeeping is an example of this," says Isack Joshua one of the youth leaders helping to oversee this project.
The young people also received beekeeping training but learnt too about the best ways to protect and restore the natural forest, about climate action and how to promote decent jobs and economic growth.
Thanks to VSO, young people are also taking part in poultry farming, tree planting and horticulture initiatives.
Looking to the future
Both Merry and Monica have big long-term aspirations.
Merry hopes that, "As a group, we're hoping to be the leading honey producers in the Geita region. We're determined to adopt modern beekeeping technology in bee management, honey harvesting, packaging, and selling. For my family, my wish is that we can maximise our income levels and establish our own beekeeping project."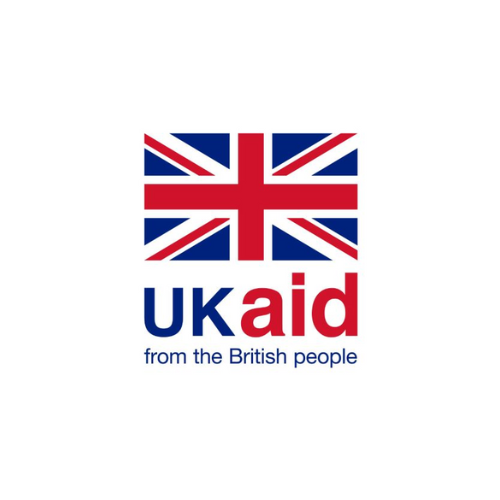 Monica also wants to start her own beekeeping brand. She hopes to see communities less dependent on the extractive industries and instead be more focused on adopting climate-smart farming methods. 
Learn more about our livelihoods work
Discover even more ways that you're helping people develop the techniques needed to build sustainable, resilient and alternative livelihoods.
Our work building resilient livelihoods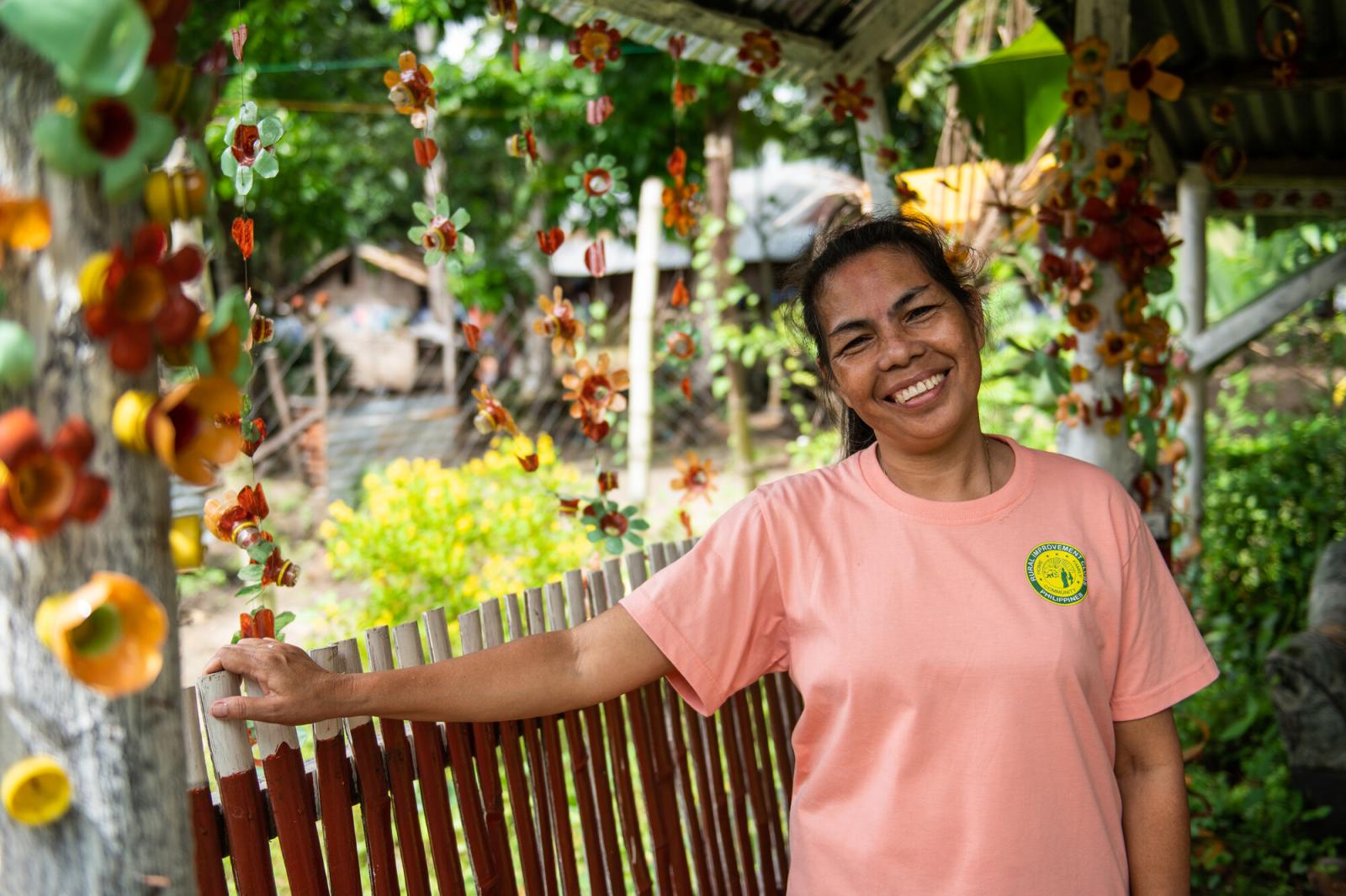 Support us with a donation
Read more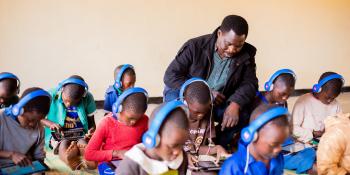 Meet 14 year old Mphatso who dropped out of school without the ability to read or write. He was sat in class with 200 other students unable to learn, so what was the point of attending school? Educational tablets are now giving Mphasto the education he deserves.
Tanzania is home to a vast array of minerals and natural resources. Gold in particular accounts for more than two-thirds of the country's exports. Despite this, many women and young people are often excluded and are unable to profit from the extractive industries.
Vilma Esoto is a remarkable national volunteer working hard in the Philippines, where she ensures that out-of-school youth get the relevant mentorship and leadership skills they deserve to achieve a prosperous future.