Vilma Esoto is a remarkable national volunteer working hard in the Philippines, where she ensures that out-of-school youth get the relevant mentorship and leadership skills they deserve to achieve a prosperous future. However, this is just the latest of several inspiring volunteer placements Vilma has done with VSO, spanning the past decade.
Before her volunteering placement, Vilma had been a government employee in the Department of Trade and Industry for 23 years. Trapped within the nine to five routine, she was feeling disillusioned and in search of something more meaningful. When a work colleague and former VSO volunteer introduced her to the idea of volunteering, she decided to embark on a new journey, and since then, she has never looked back.
To date, she has used her experience to support VSO's programmes in Kenya, Ethiopia, Bangladesh, and now in her home country, the Philippines. Here, Vilma reflects on her incredible volunteer journey.
Kenya (2010-2012) - Where it all began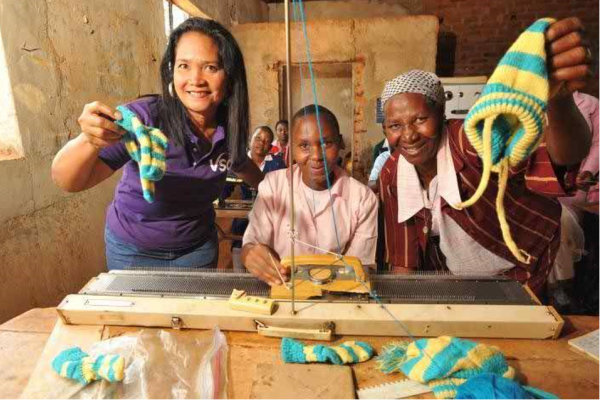 "For my first volunteer placement, I was based in Kitui County, which is about a three-hour ride from Nairobi. I was there for two years, and I helped students in youth polytechnic schools.
At the start, the three polytechnic schools I was working at were in devastating condition and in much need of help. They didn't have strong structures and teachers were complaining of low salaries, earning only around 200 shillings per month. Enrolment was very low, with roughly 20 students in the school. Teachers also had to walk for hours to reach their places of work.
My role was to enhance the school's income-generating activities to bring in more revenue for the students. It was challenging at first as there were no pre-existing activities. However, I introduced new initiatives, including knitting, weaving and sewing school uniforms. I also delivered skills training. In addition, there was a small pot of funding available for us to do some construction with young people. For example, we did some restoration work on some parts of the school that needed attention.
Although I am no longer volunteering in Kenya, I'm so pleased to see that the polytechnic schools have improved drastically in recent years. It's great to see that there are so many more pupils in attendance, and that the teachers' salaries have increased too.
Ethiopia (2013) - Promoting livelihoods
After finding my volunteering stint in Kenya so rewarding, when a short six-month voluntary placement in Ethiopia became available, I jumped at the opportunity. I was based in Assossa, near the refugee camp border and where the River Nile runs through.
Before, VSO Ethiopia was mostly just limited to health and education programmes. However, I was tasked with scoping out if there was potential to run in-country secure livelihood programmes too.
I was placed at the Ministry of Agriculture, but the ministry had nothing to do with my research. VSO provided me with a list of interviewees, and I arranged my own travel to business entities to conduct one-on-one interviews with them. My research focused predominantly on entrepreneurship and business opportunities from value-added crops or commodities. It was so inspiring to see that a year after I completed my research, VSO started to set up livelihood projects in the country.
Bangladesh (2018) - Unleashing the power of youth entrepreneurship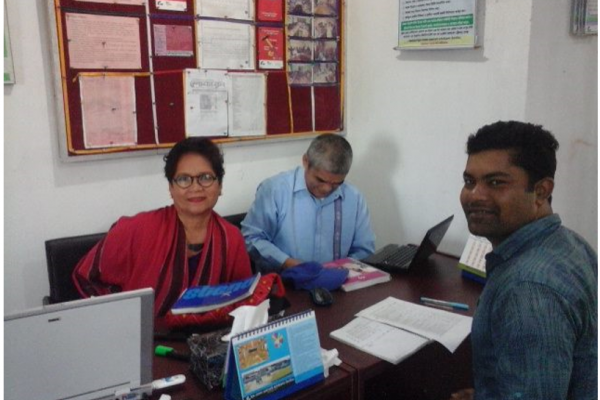 In Bangladesh, I helped train 12 would-be youth consultants on how to run a business. We delivered entrepreneurship and organisational planning training. We also conducted some business sector research so they learnt how they could become consultants.
Sometimes in Bangladesh, it could be quite challenging with the dialect. However, it was a really rewarding experience and it's very encouraging to see that some of the youth consultants are now running their own businesses with success in the retail, information technology and agriculture sectors. They've even helped small microenterprises in their local areas thrive!
Philippines (2022-2023) - Upskilling out-of-school youth
Although I really enjoyed my international volunteering experience, I thought it was about time that I served my country. This led me to pursue a national volunteering role with VSO as a Youth Mobilisation Specialist on the USAID-funded Opportunity 2.0 (Second-Chance Educational Programme for Out-of-School Youths) project.
This project has been rolled out in 15 key cities across the Philippines including, Davao City, Cebu and Manila where it aims to provide a second chance to 180,000 out-of-school youth.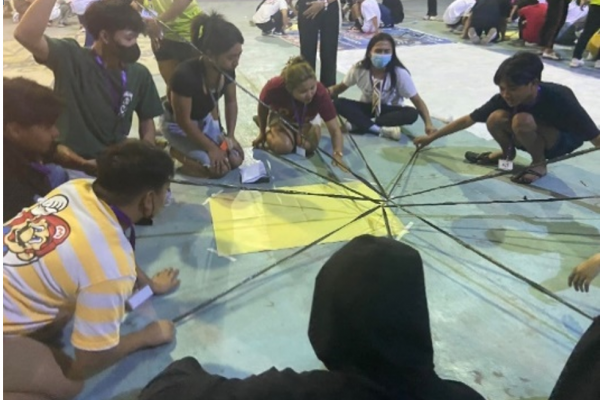 I am originally from Santa Fe in Leyte, a beautiful coastal town with pristine beaches. However, I moved to Davao City in Mindanao, to become a national volunteer.
In the Philippines, poverty is impeding children's access to education. Despite education being free, there are many hidden costs of school which include stationary, transportation, and food. For the country's tribal communities, which make up about 10 percent of the population, barriers to education are compounded by the fact that many have been driven out of cities and live in far-flung mountain regions where there are little to no schools. Families often can't pay for their children's transport fares to school.
Girls in particular face obstacles to getting a quality education owing to child and teenage marriages. There's a social expectation for them to marry young and have children. However, many aren't provided with adequate support after they give birth, so they're forced to abandon their schooling and look after their children.
Furthermore, during the COVID-19 pandemic, the number of out-of-school youth climbed from 16.9 percent to 25.2 percent in just a few months. The country also had one of the longest school closures in the world at 510 days. Despite the reopening of schools, some pupils have still not returned.
However, thanks to the Opportunity 2.0 project, these young people can develop leadership and capacity building skills. The young people I work with are between the ages of 14 to 23 and they have no formal education. So far, I have engaged 400 young people.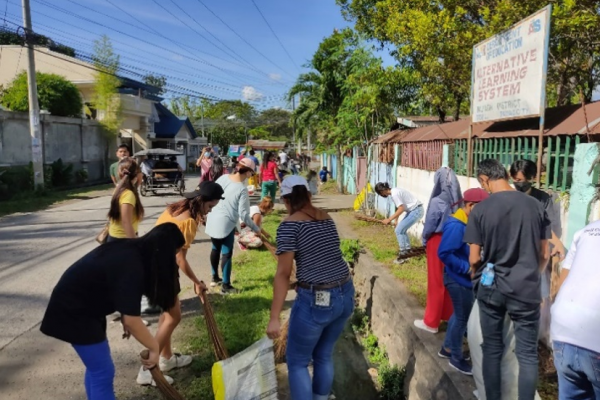 We discuss the competencies of good leaders and how they can become positive role models. We also teach them about entrepreneurship and life skills, and engage them in community activities, including coastal clean-ups and tree planting.
These eco-friendly activities are beneficial for helping to fight the climate crisis. This is invaluable especially as the Philippines is one of the countries most at risk to climate change. We also rehabilitated a COVID-19 facility in Davao City. By engaging with these youths, it makes them feel important and that we're catering to their needs and aspirations. This is inspiring to see!
Furthermore, we teach them about the importance of volunteering and how it enables them to connect with their community and make it a better place. 
This is a USAID-funded project but we're just one of the consortium partners working in collaboration with the Philippines Department of Education who are providing alternative learning systems (ALS).
ALS is a parallel learning system that offers a practical option to the existing formal education. While the formal education system is classroom-based, overseen by trained formal school teachers, ALS occurs outside the classroom and is more community-based, usually conducted at community learning centres, libraries or at home, managed by ALS learning facilitators.
I think some young people enjoy the alternative learning systems more than the traditional ones because the impact of what they're doing and learning about is more apparent.
Sometimes, it can be a bit tricky for young people to join in with civic engagement activities due to their work commitments. However, the local government (known as barangays) plays a key role in persuading them to take part in our initiatives. I can also see that the young people we've engaged are very happy and they're enjoying what we're doing with them; they're asking for more activities and their parents about when the next civic engagement opportunity will be.
Having volunteers on this project is very valuable, as they're very invested in the out-of-school youth and we work with a lot of passion and commitment. Sometimes, we're working until 9 or 10pm! 
The highlights
The best thing about volunteering is the feeling that you can contribute by using your skills to help others improve their livelihoods. When you're leaving a voluntary placement, you can see that the primary actors feel very passionate about it. They don't want you to leave, and it's evident that you've really made an impact on their lives. As a volunteer, you often do things that are outside your job description, and I personally went out of my way to connect with these people.
I'm still in touch with some of the primary actors I met on my volunteer placements, and it's inspiring to see how they've unlocked their potential to achieve great things. I would encourage everyone to volunteer. There may be hardships and challenges, but overall, it's an amazing and enriching experience.
My hopes for the future

I really hope that VSO will run even more programmes in the Philippines that I can be a part of."
Volunteer with us
Inspired by Vilma's story? Explore our latest volunteering opportunities to find out how you can use your skills to make a lasting change through volunteering.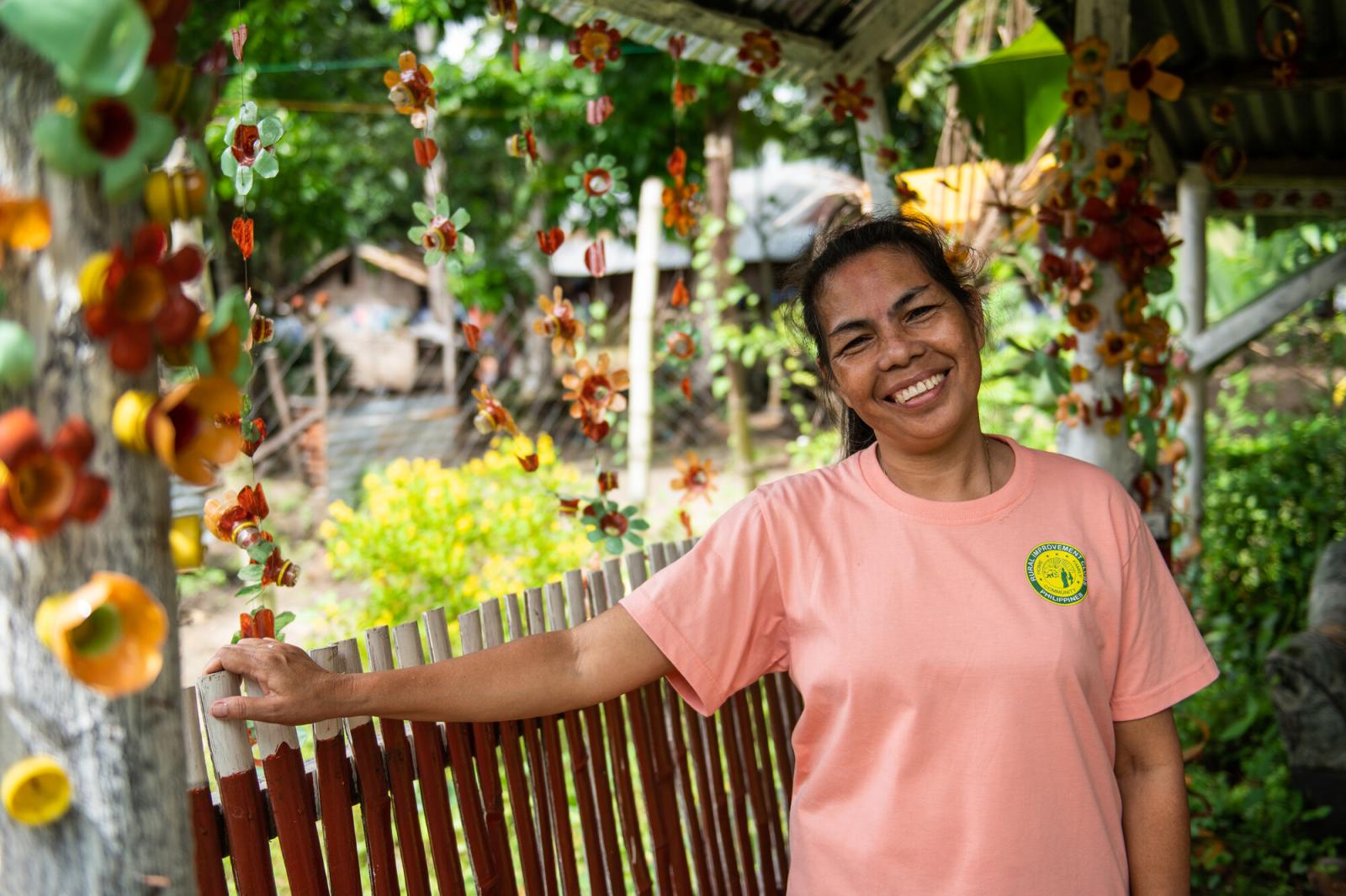 Support us with a donation
Read more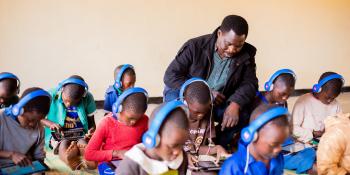 Meet 14 year old Mphatso who dropped out of school without the ability to read or write. He was sat in class with 200 other students unable to learn, so what was the point of attending school? Educational tablets are now giving Mphasto the education he deserves.
Tanzania is home to a vast array of minerals and natural resources. Gold in particular accounts for more than two-thirds of the country's exports. Despite this, many women and young people are often excluded and are unable to profit from the extractive industries.
Vilma Esoto is a remarkable national volunteer working hard in the Philippines, where she ensures that out-of-school youth get the relevant mentorship and leadership skills they deserve to achieve a prosperous future.