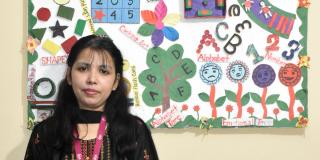 Hundreds of thousands of Rohingya refugee children are living in camps in Cox's Bazar, Bangladesh, having experienced conflict and trauma which has left them vulnerable to violence, exploitation, and human trafficking. These children do not have safe environments where they can learn and thrive. Arifa Ripa, a VSO national volunteer, is championing play-based learning to help these children regain their childhood and learn so they can secure a chance of a different and better future. Here is her story.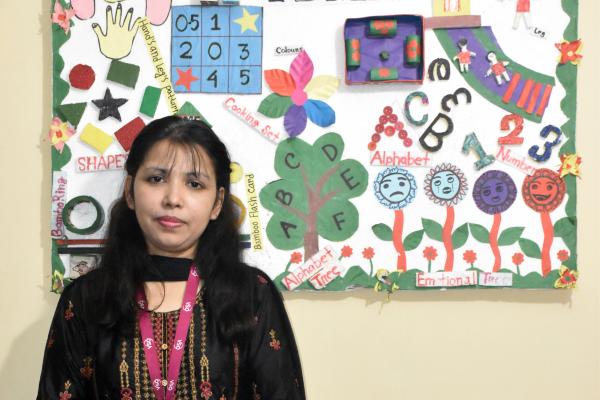 "I'm Arifa and I volunteer for VSO as an Early Childhood Education Assistant in Cox's Bazar, Bangladesh. Before joining the project, I gained my masters degree in English and went on to teach kindergarten.
I've always wanted to challenge myself to work in different areas but as a woman in Bangladesh, it's not easy to move from one city to another. It took some time to convince my family to support my decision to move to volunteer with children in Cox's Bazar. It wasn't easy, but now they are happy to see me happy and learning new things.
Helping children learn through play-based education
The early childhood care and education (ECCE) project focuses on helping vulnerable children under the age of five who live in rural remote communities, access quality education. My role is to supervise early childhood education in the area. This includes developing the curriculum to benefit learners, monitoring learners' development, and providing training and materials to support teachers to provide the best possible education for the children.
Working with young children is an exciting yet challenging experience, but I'm so grateful for the opportunity to make a positive impact in their lives.
One of the needs we first identified was the need to provide children with a space to learn in a fun and engaging way. We teach them through play-based learning, which gives them the opportunity to enjoy their education whilst also acquiring new skills.
Putting the needs of the community first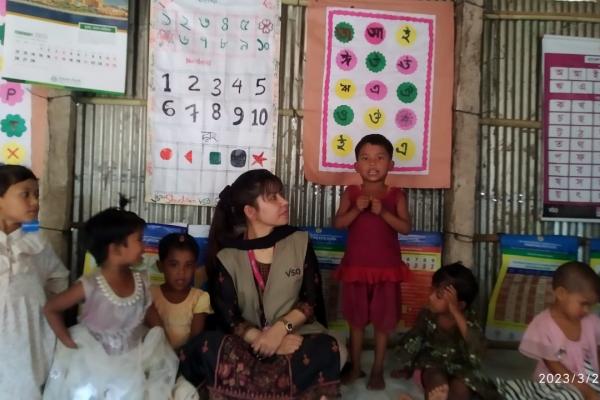 One of the cultural differences I've noticed working with the community is that people here tend to be more conservative than I'm used to, which has required me to adapt and learn new ways of interacting with them.
Fortunately, I've received positive feedback from the community and people have been friendly and willing to share their ideas. I believe their input should be our top priority, as they know better than anyone the needs of the community. Whenever I have the chance, I ask for their suggestions and try to implement them in our work. It's important to be open to feedback and to adapt our approach to meet their needs.
Why volunteer with VSO?
I have always been interested in working in the development sector, especially in emergency contexts. When I discovered VSO and learned more about their background, I was impressed. As a volunteer here, I feel that my opinions are respected and valued, which is different from some other organisations I have encountered.
Overall, my experience with VSO has been beautiful and very fulfilling and I have gained a lot of confidence."
My interest in world politics motivates me to work for children who are victims of war or political persecution, who are deprived of a normal childhood.
I feel privileged to have received a proper education and support from my family and believe it's my responsibility to help those who do not have the same opportunities.
When I first arrived here, I was anxious and scared but I overcame my fears by reminding myself that I was doing something good for the children. I'm glad I can contribute something to positively impact those in need, which gives me a huge sense of satisfaction. 
If I return to teaching, I believe I will be an even better teacher. I have learned from VSO how to use low or no-cost materials and how to better manage classrooms.
Working in emergency contexts
In the context of disasters and emergencies, it can be difficult to make a comparison between humanitarian aid and development efforts. Often immediate relief is the priority. However, in more stable contexts, I believe that development and the exchange of knowledge creates a sustainable and positive impact for communities. 
Ultimately, our goal is to empower communities to take charge and build a better future for themselves. Education and skills training are key to achieving this to create a positive cycle of growth and development that benefits everyone involved. 
What's next?
I would love to continue working in the development sector and I'm hoping to continue doing so. I've been a teacher for more than six years, but what I enjoy most is helping people who are marginalised. I feel I have a responsibility to my community to share my knowledge and experience with those who need it most." 
About our ECCE project in Bangladesh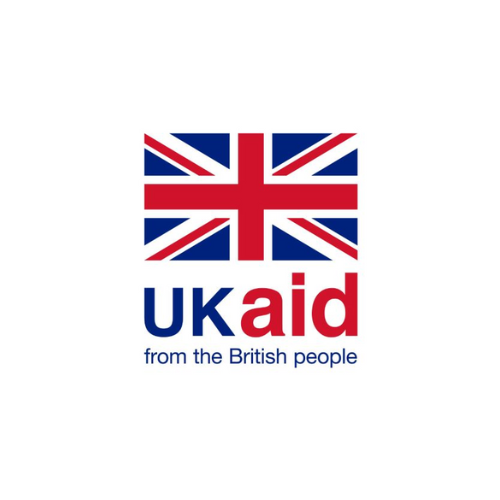 Hundreds of thousands of Rohingya refugee children are currently living in camps in Cox's Bazar, Bangladesh and not receiving the education they need. 
VSO collaborates with a network of community volunteers who offer ECCE to children aged three to five in their homes, promoting emotional development and teaching them the basics of literacy and numeracy. 
For older children, 12 learning centres have been established to provide them with a secure environment to continue their education and safeguard them from the dangers and monotony of camp life. So far VSO volunteers have reached over 6,600 children aged 3-14 and developed 108 home-based ECCE centres.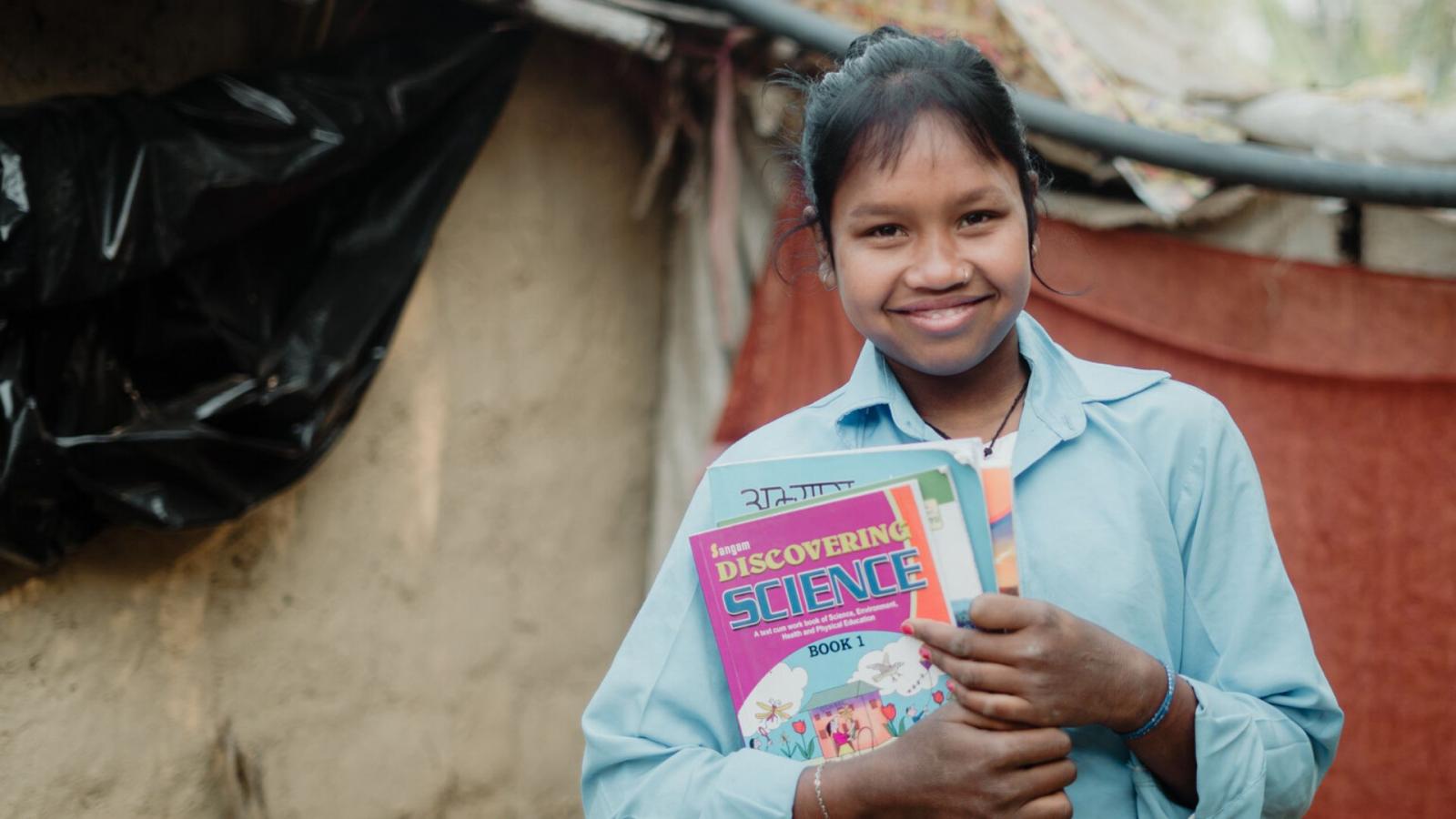 Support us with a donation
Read more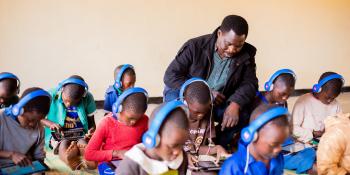 Meet 14 year old Mphatso who dropped out of school without the ability to read or write. He was sat in class with 200 other students unable to learn, so what was the point of attending school? Educational tablets are now giving Mphasto the education he deserves.
Tanzania is home to a vast array of minerals and natural resources. Gold in particular accounts for more than two-thirds of the country's exports. Despite this, many women and young people are often excluded and are unable to profit from the extractive industries.
Vilma Esoto is a remarkable national volunteer working hard in the Philippines, where she ensures that out-of-school youth get the relevant mentorship and leadership skills they deserve to achieve a prosperous future.